Taxi Airport Podgorica is licensed transportation company located in Podgorica downtown which offer a reliable and cheap taxi from Podgorica airport to all destinations in Montenegro and neighboring countries. Save your precious time and money by ordering your taxi Podgorica airport in our company. We guarantee - fully licensed, efficient and friendly transfer service by low rates and taxis model E class Mercedes and VW model B7.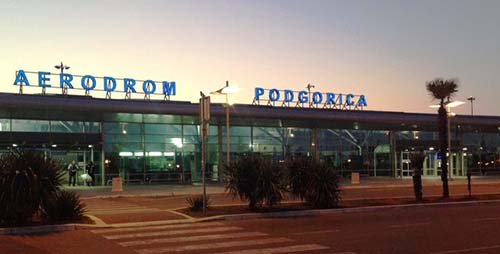 Taxi from airport Podgorica online service is operational 24 hours a day with call center in English and Montenegrin language. Schedule your transport from airport Podgorica by our sophisticated booking form, phone call or sms. Send us your request or ask for additional information and booking team will send you an answer very quickly. All the details important for you will be presented in advance in our confirmation email. If you didn't arrange private transfer, inexpensive taxi from Podgorica airport is your only choice, there is no shuttle bus service between Podgorica airport and other cities.
Taxi Podgorica airport can be scheduled 90 days in advance during the all year. Whenever you decide to book your transportation from Podgorica airport our prices will be the same as now in our transfer price list. Our team of dispatchers is monitoring flights delays all the time, which mean that you will meet your driver upon arrival at your exit, marked by sign with your name. Book online your inexpensive transportation from airport Podgorica to any resort in Montenegro, Croatia, Albania, Bosnia, Serbia . . . Licensed professional drivers, new and comfortable fleet, fixed rates per vehicle 1-4 persons, free of charge reservations... All this is just a part of advantage of our service.
Taxi from Podgorica airport supplies passengers with rides based at fair business principles, at the prices up to 30 percent lower than official airport Podgorica taxi service, but we are absolutely licensed to provide scheduled airport pick up or to conduct excursions and tourist tours in Montenegro with departure from all cities and resorts in this geographic area.
Taxi from Airport Podgorica to Montenegrin Resorts
To arrive to any city in Montenegro taxi transfer from Podgorica airport is the quickest and the easiest way. All trips from Podgorica can be divided in two groups, to the north and to the south. Usually from the beginning of May, till the end of September, taxi rides from airport Podgorica to the coastal cities are more often requirements. Coast line is close to the airport, and almost all tourists decide to use best transportation from airport Podgorica to Budva, Herceg Novi, Ulcinj and other resorts on Adriatic.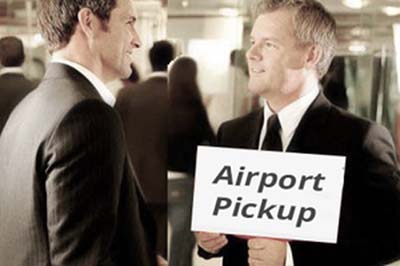 We are completely professionally oriented to our customers needs, and our service strives to meet all transportation requirements. Our trustworthy and punctual drivers will provide all transfers by taxi from airport Podgorica to Kotor, Tivat, Petrovac, Bar... safety and professionally. To arrange journey directly from Podgorica airport to your destination on the coast, usually is more economical than to go to the bus station, which is about 12 km in opposite direction. This is especially true when 3 or 4 persons are traveling together.
Our mountain centers are also very interested and visited destinations. Taxi from Podgorica airport to Zabljak, Kolasin or to the others cities on the north of Montenegro is also very popular request. Mountain ethno villages attract many tourists who wants to enjoy the silence and unhindered relaxation of national parks. Transportation from airport Podgorica to the national parks Biograd Lake, Durmitor and Prokletije is for those tourists which want to enjoy in untouched nature of mountain ranges, lakes, canyons... When you decide to book your pick up from Podgorica airport to Montenegrin Mountains, please inform us about your precise destination. Some mountain roads are not in so good condition, and in that case we will organize that your taxi airport Podgorica will be four wheels drive vehicle.
Transport by Minivan Podgorica Airport Montenegro
Transportation by minivan at the airport of Podgorica is since recently our taxi branch due to high demand at the market. We gave our best to cover all forms of group transportation in Montenegro, and we are one of the few where you can find also cargo vans in offer. As for ordinary taxi service airport Podgorica, basically the same rules are valid for booking and payment. Arrival more passengers together in a group at the airport and their request for transfer is a task to which we are also ready to respond.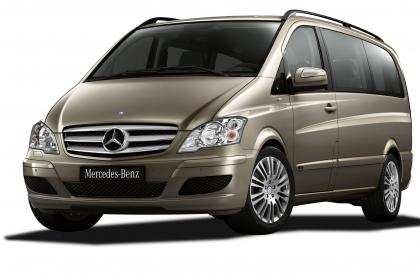 Taxi transfer by mini van in Podgorica Montenegro is more airport activity than local service. Actually according to the law of public transport in Montenegro, it is not allowed to have a minivan as taxi vehicle in Podgorica. They must be registered in the special agency for transport, or to be in use for the needs of travel agencies. In our case, we have specifically registered department which is doing taxi transfer by minivan from/to airport Podgorica, as well as everywhere else in Montenegro and in the region.
Taxi transport by minivan and bus coach from Podgorica airport is the most common need tourist and travel agencies. We also have requests from organizers of seminars, conferences and similar gatherings larger number of people. Also individual transport passengers from the airport in Podgorica, whose needs cannot meet the passenger car with 4 + 1 seats, we are providing with vans, capacity of 7 to 18 seats. For the special needs of travel agencies, hotels, organizers of sport events, conferences, seminars, please contact us to organize your transport by minivan, minibus up to 35 seats, and bus transfer from the airport of Podgorica. Sometimes, we even have requirements for the transport of oversized baggage. For our cargo minivan are particularly interested cyclists when they land at Podgorica airport and need affordable and cheap taxi to some mountains cycling trails.
Transportation from Airport Podgorica to Croatia, Albania, Bosnia
Montenegro is small country which borders with five other countries, and taxi transfers from Podgorica airport to Albania, Croatia, Bosnia or Kosovo is part of our activity. Airports in Montenegro are an excellent alternative arrival point for travelers whose destination is some of our neighboring countries. To book online taxi from airport Podgorica to Croatia, Albania, Kosovo is common need of tourists, as well as business people. To present more clear picture, we will specify distances for transportation from airport Podgorica to some border crossings; Hani i Hotit / Bozaj (AL) 35 km, Sukobin / Muriqan (AL) 85 km, Ilino Brdo / Klobuk (BiH) 105 km, Debeli Brijeg / Karasovici (CRO) 125 km. For passengers which want to continue their trip from Podgorica airport by taxi to some destination abroad, we are an excellent choice. Using our service you can be sure that on your request for transport from Podgorica airport, we will send fully licensed taxi driver and comfortable vehicle.
Border between Montenegro and Croatia is the shortest, just 23 km. Passengers which want to take a taxi from airport Podgorica to Croatia can also travel via Bosnia, what is more reasonable in summer months. For your transportation from Podgorica airport to Albania, Hani i Hotit / Bozaj border crossing is more economical than Sukobin / Muriqan in Ulcinj municipality. Business people are usually the most connected with Tirana, port of Durres, Saranda, Himara, Vlora. For taxi traveling from airport Podgorica to Kosovo there is just one border crossing – Kula. If you are traveling to the south of Kosovo, it is better to use Albanian highway. Taxi from airport Podgorica to Pristina, Prizren, Ferizaj via Albanian cities Shkoder, Milot and Kukes is the most economical. For trips in direction of Bosnia there are three border crossings. Provide us with your destination in Bosnia and airport Podgorica taxi service will suggest the best route.
Potential Issues and Safety
According to huge experience providing taxi Podgorica airport service we suggest to pay attention on following:
Many tourists become surprised when they realized that after arrival by taxi from airport Podgorica, their booked private apartment simply don't exist. Wrong address of accommodation is also potential issue. Taxi pick up at Podgorica airport is piece of cake, but drop off can be nightmare. And if you do not have a valid phone number - a catastrophe on the horizon. If you will be limited by time, please ask us how long will take your transfer from Podgorica airport to your drop off point. This is especially important for business people which are traveling from airport Podgorica directly to the meeting.
Problem with the connections for onward traveling is the common issue when passengers themselves calculate how long will take their transportation from airport Podgorica. In Montenegro there are no highways, all roads are in use for traffic in two directions. All you really need to order taxi to wait at Podgorica airport is internet access and email address. For some other pick up points, we just require mobile phone number.
Payment by credit card through our website is not possible, and generally travelers are not interested to pay taxi journey from airport Podgorica by credit card in advance. Payment by credit card in Montenegro can be done directly in the vehicles. After the taxi from Podgorica airport is completed, your personal information will not be stored.
Taxi rules for airport pickups
In this section, we just want to clarify some basic rules related to your taxi journey from Podgorica airport. This rules are identical and compatible with nearly all European countries, and they are valid for all pick-ups.
Pets transportation in taxi vehicles in Montenegro is allowed only if the animals are in cages, designated for their transport. If you require that your pet can travel by taxi with you from airport Podgorica, please notify us in advance about that. We must know that because of size of the trunk or potential allergies of our drivers.
Smoking in the taxis is not allowed. If you are a smoker, please ask your driver to stop the vehicle for a few minutes. Short stops during transportation from Podgorica airport are free of charge. Eating and drinking during the ride is permitted only for sandwiches and water or juices. Drinking of alcohol in our taxi Podgorica cabs is strictly forbidden.
Transportation of alcoholic persons depends on the choice of the driver. If the driver assess that visibly intoxicated persons could in any way compromise the safety of the journey, he is not obliged to provide taxi ride from airport Podgorica or any other pick up point. Excessive number of passengers is also unacceptable. By comfort class vehicles can travel up to four passengers, and by minivans up to 7,8,18 and 22 travelers depending of capacity.